Asthraltite Knives

Statistics
Type
Weapon
Damage
300 (Throwing)
Knockback
2 (Very Weak)
Critical chance
4%
Use time
13 (Very Fast)
Velocity
18
Tooltip
Throws a random amount of homing daggers
Rarity
Buy / Sell
65  / 30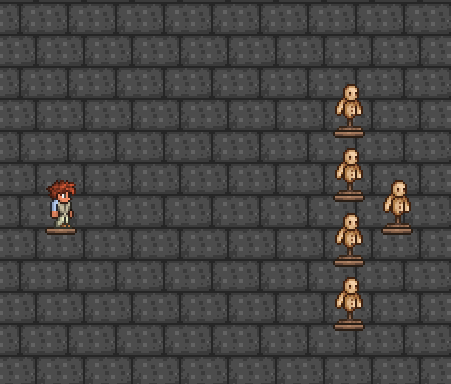 The Asthraltite Knives is a purchasable Post-Moon Lord throwing weapon that is sold by Erazor. Upon use, it will chuck a random amount of homing knives in numbers of 3-6, these knives are not affected by gravity.
It's best Modifier is Unreal.
History
[
]
Asthraltite

Plating •

Picksaw •

Hammer •

Blade •

Phaselash •
Partisan •
Staff •

Tome •

Bow •

Rifle •
Crystal Burster •
Incinerator •
Chain Blades •

Knives •
Drone Staff •
Dusk of Betrayer
Armor •

Wings •
Energy Movement Gear •

Bullet Pack •
Arrow Pack •
Rocket Pack •
Brick Containment Unit •
Healing Elixer •
Mana Elixer •
Memento Mori
Weapons (List):

Melee weapons •

Ranged weapons •

Magic weapons  •
Summon weapons •
Thrown weapons