Cosmic Cloud Bracelet

Statistics
Type
Weapon
Damage
300 (Magic)
Knockback
2 (Very Weak)
Mana
15
Critical chance
4%
Use time
8 (Insanely Fast)
Velocity
20
Tooltip
'You might be the weakest, but that doesn't mean you are useless...'
Rarity
Sell
25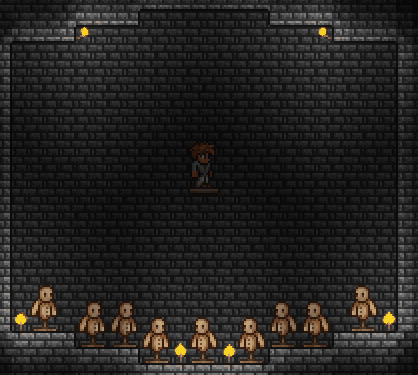 The Cosmic Cloud Bracelet is a Post-Moon Lord magic weapon themed around Nuba that fires a "Cosmic Cloud" which explodes into a gigantic cosmic explosion which inflicts area of effect damage when in contact with a block or enemy. The Cosmic Cloud will move in a straight line for a moderately long period of time before it regards gravity and falls to the ground.
It is dropped from the Treasure Bag of The Lost Siblings.
Its best Modifier is Mythical.
Tips
[
]
In tight corridors or cave networks, this weapon can deal incredible amounts of damage to a large group of enemies.
Trivia
[
]
This weapon's projectile heavily resembles those of the Star Wrath.
History
[
]
Expert mode items

Treasure Bag  •

Frigid Pendant  •

Pumpkin Amulet  •

Flight Feather  •

Jensen's Talisman  •

Royal Guard  •
Primordial Core  •

Forged Fury  •

Serpent Sceptre  •
Blind Justice - Prototype 01  •

Asteroid Shower  •

Star Scourge  •
Cosmic Cloud Bracelet  •

Lightning Rifle  •
Arcanum of the Caster  •
Yata Mirror
Weapons (List):

Melee weapons •

Ranged weapons •

Magic weapons  •
Summon weapons •
Thrown weapons